Instructions
Alex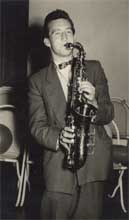 has played with his festival quartet at twenty consecutive Merimbula Jazz Festivals in New South Wales (arguably Australia's biggest little jazz festival) and he was delighted to win the Ron Foale Memorial Award for the Outstanding Performer at this festival in 1994. The same group was extremely well received on the occasion of it's inaugural appearance at the 1993 St Valentine's Festival in Canberra.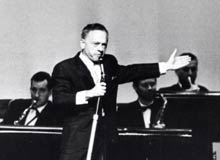 An appearance as a guest musician at the 1993 Suncoast Jazz Festival in St. Helens, Tasmania was followed by a successful tour of New Zealand, where Alex was guest of the Rotarua Jazz Club, with appearances in Auckland, Hamilton, Wellington and of course Rotarua. Alex has been a regular interstate guest at the Suncoast Festival playing with Ian Pearce, Tom Baker, Bob Barnard and trumpet players Eric Holroyd and Paul Furness - two of Sydney's finest jazz exponents.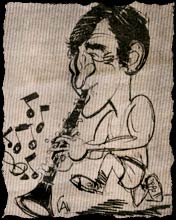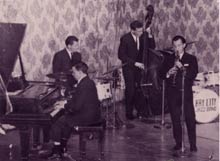 When Alex Hutchinson financed the production of his own CD's, his faith in himself and his public proved justified - the CD's sold out. Alex released his debut CD The Goodman Touch in 1996. The Goodman Touch became a watershed in Alex's career, it is still played regularly Magic 693 - a rarity - far too few Australian Jazz musicians receive regular air play on commercial radio.

During 1996 Alex played at the Downbeat Revisited concert in Melbourne as part of the Montsalvat Jazz Festival.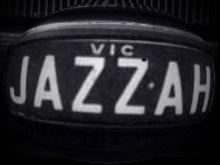 This was indeed déjà vu - Alex had performed at his first Downbeat concert in 1956. After his appearance at the Suncoast Festival in 1998, Alex traveled to Hobart and recorded his second CD, The Tassie Connection featuring the great talent of octogenarian Jack Duffy, playing accordion, in doing so he created a valuable contribution to the story of Australian jazz.

The same year Alex traveled to a gig in Mooloolaba in Queensland and played the 2nd Magnetic Island Jazz Festival in Queensland, sharing the bill with Johnny Nicol, the fine Sydney vocalist/guitarist. In September 2000, he returned to QLD to perform in the Rick FarBach return band doing gigs in Noosa, Southport and Brisbane.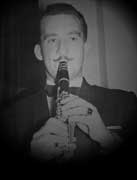 In December 2000, Alex recorded his third CD. Stompin' at the Savoy is a tribute to mark his tenth year of residency at the Savoy Park Plaza International Hotel. This album is particularly important in that Mickey Tucker, the ex patriot black American pianist plays on three tracks. Mickey has recorded eighty albums, under his own name & with others - including George Benson and Art Blakey's Jazz Messengers.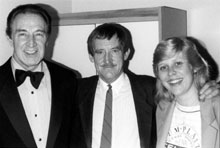 Alex's playing has been strongly influenced by swing, mainstream and the modern jazz styles of Benny Goodman, Artie Shaw and Buddy De Franco - whom he regards along with Eddie Daniels to be the world's truly great jazz clarinet players - this ability to adapt to different styles is no doubt part of the reason Alex has worked consistently since his first tour - he has earned his recognition as one of Australia's premier professional musicians. Alex was a member of Jazz Unlimited (formerly Frank Traynor's Jazz Preachers) for over ten years until it disbanded and led a trio playing for Sunday Jazz Brunch at the Savoy Park Plaza Hotel (formerly the Savoy Plaza) in Melbourne for a record thirteen years.
But Alex has paid his dues to his profession in many other ways. For many years he was president of his local Musicians Union in Melbourne, throughout his career he has encouraged and helped Australian talent, and he now shares his knowledge and experience; through his jazz lectures for branches of the University of the Third Age and guest appearances like that as speaker on 'The Life and Times of a Jazz Musician' for the Brunswick and Coburg Historical Society.
Alex Hutchinson plays a 1961 Selmer 9 star Clarinet with a No 3 Bari Buddy De Franco Model Mouthpiece and uses No 2 Mitchell Lurie Reeds
To put it in his own words "it is quite difficult to encapsulate a musical career of nearly fifty years in one page or so."
"Alex Hutchinson has been described by his peers as Australia's foremost exponent of the clarinet styles of Benny Goodman, Buddy De Franco and Artie Shaw... he is certainly one fine musician - perhaps even brilliant!"
Dally Messenger, Arts Commentator
Melbourne, Australia, October 1997